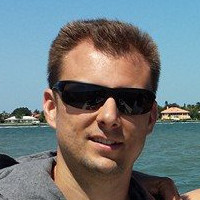 Dan has over 18 years of experience in the IT field, currently holding a position as Software Developer Lead at the Federal Reserve Bank of Cleveland for the T2C initiative. He has spent his entire career in the technology field of which he is very passionate.
Dan also discovered a passion for fishing in 2011 when he caught his first decent sized largemouth bass. Since that day, he has been exploring new fishing spots throughout Northeast Ohio and writing about those experiences on this blog.
Dan has some experience with SEO marketing and is using those skills to find topics that other anglers are talking about and interested in. He wants to make this website a one-stop-shop for his fishing community by providing relevant, informative content and also by providing inexpensive, yet effective fishing products for purchase. Consider filling out his survey called "Your Fishing Experience and Pain Points" to let him know what your fishing interests and pain points are.