Best Crankbaits for Bass Fishing at Cabela's in 2023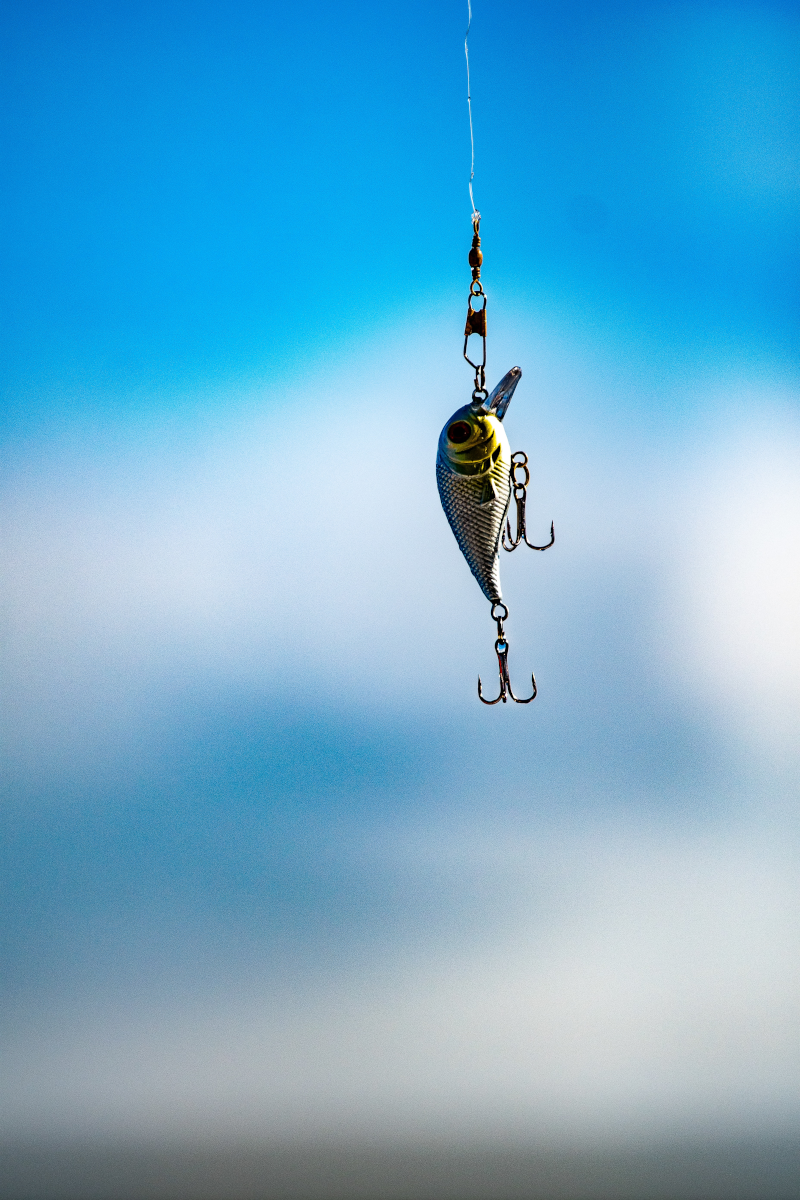 When it comes to reeling in those elusive bass, the choice of crankbait can make all the difference. As seasoned anglers, you understand that each fishing trip presents its unique challenges. That's where the right crankbait comes into play. In this article, we'll dive into the world of crankbaits, exploring various types and highlighting their strengths for catching bass.
As your trusty angler companion, I'm excited to walk you through an array of crankbaits, including the renowned offerings from Rapala, Bass Pro, STORM, Strike King, and Bomber. With each crankbait meticulously designed and crafted, these brands have earned their place in the tackle boxes of anglers like us. Along the way, I'll provide easy affiliate links for you to explore and purchase these top-notch products effortlessly.
Also keep in mind that this is not an exhaustive list of the best lures. I've included links to full categories on Cabela's. Feel free to explore and discover other lures that fit your needs.
Our journey will take us through the dynamic realm of squarebill crankbaits, the versatility of lipless crankbaits, and the charm of shallow and deep-diving crankbaits. Plus, we've got a special bonus section dedicated to enhancing your fishing experience: effective crankbait storage solutions and accessories. Let's dive in and equip ourselves with the knowledge and gear to make every fishing expedition a triumphant one.
Table of Contents
When it's time to bring bass out from their hiding spots, few tools in your tackle box are as effective as the dynamic squarebill crankbaits. These lures are designed with precision to navigate through cover and entice strikes from even the wariest of bass. As we delve into this section, get ready to explore a selection of remarkable squarebill crankbaits carefully chosen from some of the most trusted brands in the angling world.
We've curated a lineup that showcases the prowess of Strike King and the time-tested innovation of Rapala. Each squarebill crankbait featured here has been selected for its unique characteristics that set it apart in the world of bass fishing. Whether you're targeting bass in the shallow waters of a serene lake or amidst the tangled branches of overhanging trees, these lures are designed to perform, and we can't wait to introduce you to their exceptional capabilities.
So, without further delay, let's dive into the world of squarebill crankbaits, where we'll unveil the finest offerings from Strike King and Rapala. These lures aren't just tools; they're your secret weapon for bringing bass to your boat. Get ready to add a dash of action and excitement to your next fishing adventure with these outstanding selections.
Strike King KVD Rattling Square Bill Crankbait
Personal Review
Let me tell you, this lure is like a magnet for fish – it's versatile, durable, and its erratic action is pure magic. I've reeled in everything from bass to pike, and those razor-sharp hooks have never let me down. Just be mindful around rocky terrain, as the paint might chip off and hooks can be a bit finicky.
But here's the kicker – the rattling version of this crankbait is a real game-changer in murky waters. It's like ringing the dinner bell for fish. However, a word of caution: some anglers have noticed changes in the material of the square bill, leading to occasional breakages. Overall, if you're looking for an adventure on the water, the "Strike King KVD Rattling Square Bill Crankbait" is worth a shot – it's become my go-to when the fish are being elusive.
---
Strike King KVD Square Bill Silent Crankbait
Personal Review
The Strike King KVD Square Bill Silent Crankbait is a true game-changer on the water. First off, its versatile performance is off the charts – I've landed a variety of species, from bass to pike and even some unexpected trout action. The unique side-to-side movement of this crankbait triggers some fierce reaction strikes, making every cast an adrenaline-pumping adventure.
What really stood out to me is the bait's reliability, especially when the fishing conditions get tough. I've had those days when nothing seemed to work, but the KVD Square Bill came through like a champ, consistently putting fish in my kayak. The color options are spot-on – the natural shad and chartreuse/black worked wonders in different water types, and the bait's solid build took hits from sea walls and obstructions without a scratch. While I did notice the bill could wear down over time, it didn't stop the action. Overall, the Strike King KVD Square Bill Silent Crankbait has become my go-to crankbait for shallow water adventures, and I can't wait to see what it'll reel in next!
---
Rapala Ott's Garage Rocco Squarebill Crankbait
Personal Review
In my own experience, the Rapala Ott's Garage Rocco Squarebill Crankbait in Bruised Citrus Shad has truly impressed me. The paint job is top-notch, immediately drawing the attention of nearby bass. Casting is a breeze, and I've found it to run true with a satisfying wobble right from the start, making it ideal for targeting bass in shallow creeks and rivers. The sharp hooks inspire confidence in solid hooksets, and I've witnessed its effectiveness during warmer weather when fish activity tends to slow down. With its overall performance and fish-catching capabilities, the Rapala Ott's Garage Rocco Squarebill Crankbait has earned a spot in my go-to tackle selection.
---
---
Prepare to dive into a realm of vibration, sound, and allure as we turn our focus to the world of lipless crankbaits. These lures, known for their distinct wobbling action and fish-attracting rattles, hold a special place in the heart of seasoned anglers. As we embark on this section, get ready to uncover a curated selection of exceptional lipless crankbaits sourced from some of the most renowned names in the fishing industry.
Our lineup features the finest offerings from Bass Pro Shops, the innovative designs of Bill Lewis, and the tried-and-true craftsmanship of Rapala. Each lipless crankbait showcased here has been carefully handpicked for its ability to entice bass with irresistible vibrations and movements. Whether you're working your magic in open waters or enticing strikes from submerged structures, these lures are poised to deliver results that will leave you in awe.
Without further ado, let's plunge into the world of lipless crankbaits and explore the gems from Bass Pro Shops, Bill Lewis, and Rapala. These lures are more than just tools; they're your companions for reeling in trophy-worthy catches. With their alluring action and unwavering performance, you're in for a thrilling angling experience like no other.
Bass Pro Shops XPS Rattle Shad
Personal Review
If you're on the hunt for a reliable lipless crankbait that won't break the bank, let me introduce you to the Bass Pro Shops XPS Rattle Shad. This little gem has become my go-to choice for lipless rattle crankbaits, delivering consistent results trip after trip. The diverse color range ensures you're covered across different conditions, and its versatility shines whether you're casting, trolling, or working various retrieves.
I've had my fair share of memorable catches using the XPS Rattle Shad – from reeling in sizable largemouth and smallmouth bass. The action on this lure is nothing short of impressive, with its wobble and vibration enticing fish even when things get tough out there. Sure, the factory hooks might need an upgrade for those trophy-worthy battles, and you might need to give it a quick touch-up now and then, but trust me, the results are well worth it. So, whether you're targeting bass, stripers, or even walleye, don't hesitate to add this reliable workhorse to your tackle arsenal. It's not just a bait; it's an invitation for success on the water.
---
Rapala Rippin' Rap Rattling Lipless Crankbait
Personal Review
The Rapala Rippin' Rap Rattling Lipless Crankbait has proven itself as a valuable addition to my tackle box. With its exceptional versatility, I've had success with open water scenarios and casting over and around structures. Its unique ability to mimic the natural movements of various prey species has led to great outcomes, particularly when targeting species like bass. The casting distance and weed-pulling capabilities have truly stood out, allowing me to explore different fishing spots effectively.
The overall appeal of the Rippin' Rap's color selection, action, and versatility has made it a favorite among myself and many anglers seeking to maximize their catch. As I continue to explore various fishing scenarios, I'm confident in relying on the Rippin' Rap to consistently deliver results. The Rippin' Rap has certainly proven its worth in my tackle collection, and I look forward to uncovering more opportunities for success with this exceptional lure.
---
Bill Lewis Original Rat-L-Trap
Personal Review
Having relied on the Bill Lewis Original Rat-L-Trap for numerous fishing adventures, I can attest to its unmatched versatility and consistent results. This lure's effectiveness shines through, whether you're targeting bass, walleye, or even musky. Its unique action and loud rattle make it an irresistible choice for fish in various environments. The Rat-L-Trap's ability to excel in both freshwater and saltwater scenarios has made it a go-to option for me, and the wide array of available colors ensures that you'll find the perfect match for any fishing condition. Don't miss out on the incredible success that this timeless lure brings to your fishing endeavors.
---
---
Let's dive into the world of shallow waters and explore the power of shallow crankbaits. These lures are your go-to for getting bass strikes and panfish in the shallows, where fish often hide to catch their prey. In this section, we'll take a closer look at some great shallow crankbaits from an off-brand called Mann's, Bass Pro Shops, and Rebel.
Our lineup features top picks from Bass Pro Shops, innovative options from Mann's, and timeless choices from Rebel. These shallow crankbaits are carefully chosen because they work well in the shallows, making bass bite with determination. Whether you're angling near the edges of weed beds or trying your luck around rocky areas close to the shore, these lures are designed to up your fishing game.
So let's jump into the shallow crankbaits world and discover what Bass Pro Shops, Mann's, and Rebel have to offer. These lures aren't just tools – they're your way to enhance the thrill of shallow-water bass fishing. Get ready to add action and excitement to your fishing journey with these exceptional picks.
Bass Pro Shops XPS Lazer Eye The Egg
Personal Review
I've got to share my experience with the 'Bass Pro Shops XPS Lazer Eye The Egg' lure. Let me tell you, this thing is a game-changer. On my first try, I couldn't believe my luck - I landed a bass right on the initial cast! And that's just the beginning. This lure has become my secret weapon for shallow water action. Whether I'm hitting the weeds or dancing it over the surface, the results have been outstanding. The wobble and rattle seem to hypnotize those bass, making them unable to resist. And trust me, it's not just about the big ones; even the smaller fish can't resist its charm. Now, I'll be honest, the stock hooks aren't perfect, so I switched them up for better results. But overall, the 'Egg' has won me over. It's like the bass have a secret weakness for it, and I'm more than happy to exploit it!
---
Rebel Crawfish
---
Mann's Baby 1-Minus Crankbaits
---
Bass Pro Shops XTS Mini Dad Crank Bait
---
---
Let's take the plunge into the depths as we explore the realm of deep diving crankbaits. These lures are the key to reaching bass hiding in deeper waters, and they pack a punch when it comes to landing those prized catches. In this section, we'll shine a light on some top-notch deep diving crankbaits from Berkley, Rapala, and STORM.
Our lineup showcases prime selections from Berkley, the classic appeal of Rapala, and the reliability of STORM. These deep diving crankbaits are handpicked for their ability to dive down and draw in bass from the depths. Whether you're targeting submerged structures or the cool, shadowy spots where big bass hang out, these lures are designed to make your fishing game stronger.
So, let's venture into the world of deep diving crankbaits and get acquainted with what Berkley, Rapala, and STORM have to offer. These lures are more than just tools – they're your gateway to enhancing your deep-water bass fishing experience. Get ready to add action and excitement to your angling journey with these top-notch picks.
Berkley Flicker Shad Crankbaits
---
Rapala Jointed Shad Rap
---
STORM WiggleWart MadFlash
---
---
Crankbait Storage and Accessories (Bonus Section)
Now, let's turn our attention to the often overlooked yet essential side of successful bass fishing: crankbait storage and accessories. Having the right tools to store your prized lures and make your fishing experience smoother is like having an ace up your sleeve. In this bonus section, we're shining a spotlight on some of the finest storage solutions, accessories, and tools that can make a real difference in your angling game.
Our lineup features top choices for storage from well-known brands that understand the needs of anglers like you. From convenient tackle boxes to clever hook guard solutions, we've got you covered. And let's not forget about the accessories that can make unhooking a crankbait from a fish's mouth less challenging. With these tools in your arsenal, you'll be equipped to tackle every fishing scenario with confidence.
So, let's dive into the world of crankbait storage and accessories and discover the picks that can take your fishing experience to the next level. These storage solutions and tools are more than just add-ons – they're your way to enhance your angling journey. Get ready to make your fishing trips more efficient and enjoyable with these essential selections.
Plano EDGE Crankbait Box
---
Bass Pro Shops Ultimate Lure Wrap
---
Al's Goldfish Hook Cover/Bonnet
---
Cuda Titanium Bonded Dehooker
Personal Review
This Cuda Titanium Bonded Dehooker has been an absolute game-changer in my fishing endeavors. Whether I'm tackling toothy critters or gently releasing a deep-hooked fish, this dehooker's quality design and non-slip grip make it a reliable companion. Its durability and corrosion resistance give me confidence that it'll last for years, a sentiment shared by fellow experienced anglers. The easy handling and smooth movement ensure a stress-free process, and the compact size fits perfectly in my tackle bag. As a tip, I've learned to glue a net float on the shaft to prevent any unfortunate drops. Overall, this dehooker has become an indispensable tool in my fishing arsenal, making catch and release smoother and safer than ever before.
---
---
Conclusion
As we wrap up our journey through the world of crankbaits, we've explored a diverse range of options that cater to the needs of seasoned anglers like you. From the relentless action of squarebill crankbaits to the pulse-inducing rhythm of rattlebaits, each lure serves a purpose that can turn an ordinary fishing day into an extraordinary one. We've unveiled the brands that have earned their stripes in the angling community – names like Rapala, Berkley, STORM, Strike King, Bomber, Bass Pro Shops, Mann's, Rebel, and more.
Through shallow waters and deep dives, we've discovered the tools that can make your bass fishing adventures truly rewarding. These crankbaits are more than just pieces of gear; they're your companions in the quest for that elusive catch. So, whether you're casting into murky waters, exploring open lakes, or diving deep into the heart of angling challenges, remember the wisdom of choosing the right crankbait for the right moment. It's a journey that brings together technique, knowledge, and the thrill of the catch, all while you enjoy the camaraderie of the great outdoors.